In this thesis we shall start from deep learning models that were developed at GAIM for crack detection in paintings and build a deep active learning framework on top of these.
Important challenges here will be in building an efficient DAL framework that allows to save the currently trained model and to retrain it efficiently with newly added annotations. Another challenge is in building the actual tool that allows reading and displaying large images, adding new annotations and passing them to the deep learning model. The concrete tasks will be:
Build a DAL framework with an interactive interface which allows to integrate an existing deep learning model in an active learning environment. The interface should allow to display the current prediction of the model on a selected image and to add manually new annotations, which will typically serve to correct some of the prediction errors.
Starting from the recent state-of-the-art in deep active learning [1] (including a github repository [2]), identify potential retraining strategies such that the model gradually learns and improves from new annotations in each iteration.
Integrate in this framework one of the GAIMs deep learning models for crack detection in paintings, experiment with active learning and based on the experience possibly explore improvements to the initial retraining strategies.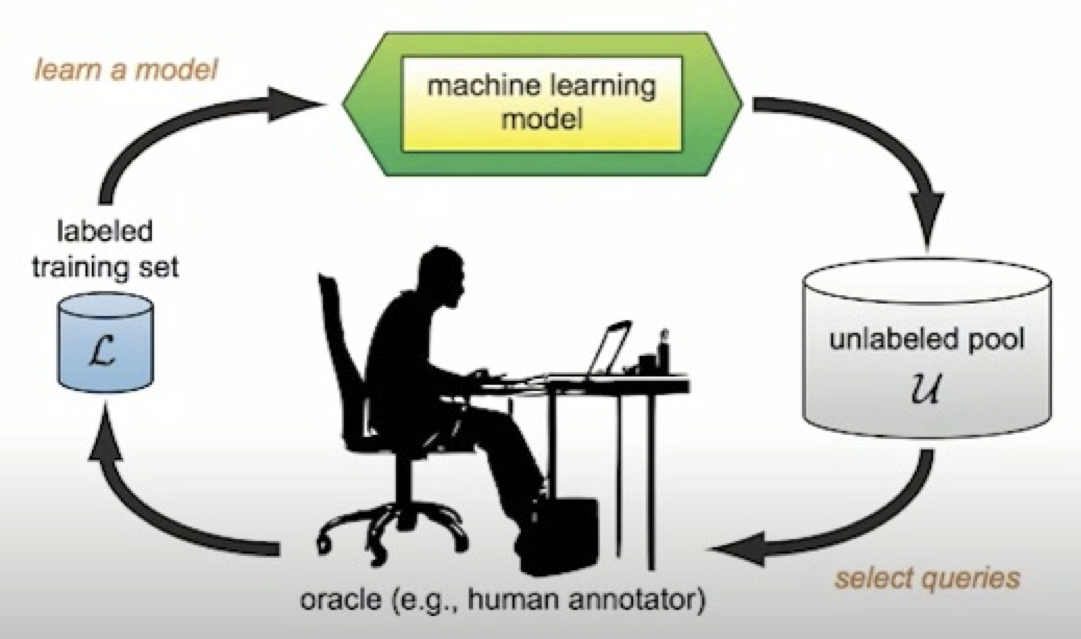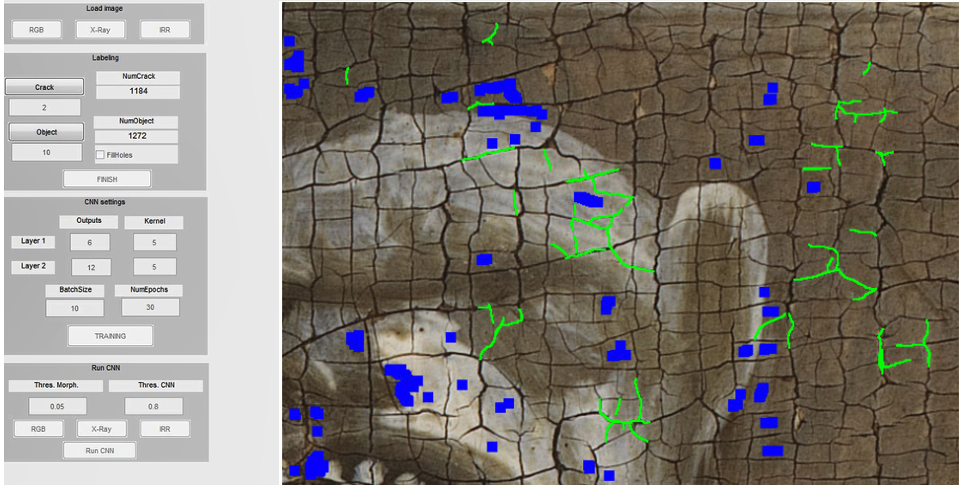 In the beginning phase, the initial training set of annotated painting cracks will need to be extended with more annotations, which can be done using some free image editing software like gymp. After the initial training of the model, active learning should enable gradual improvement.
This work will include interaction with art scholars and art restorers from KIK/IRPA in terms of the development of the interface and testing the active learning tool.
If successfully developed, the tool can become important for art restorers in museums and art scholars in general and relevant (among others) for the next phase of the restoration of the Ghent Altarpiece. Moreover, the principles of the developed method will be applicable widely in various image processing and computer vision tasks, especially in the medical imaging domain.

References
[1] P. Ren et al., "A Survey of Deep Active Learning," ArXiv 2021 https://arxiv.org/pdf/2009.00236.pdf
[2] GitHub: deep-active-learning https://github.com/ej0cl6/deep-active-learning
[3] R. Sizyakin, B. Cornelis, L. Meeus, H. Dubois, M. Martens, V. Voronin, Aleksandra Pizurica, "Crack Detection in Paintings Using Convolutional Neural Networks," IEEE Access, vol. 8, pp. 74535-74552, 2020. https://ieeexplore.ieee.org/stamp/stamp.jsp?tp=&arnumber=9072114
[4] A. Pizurica, "Het Lam in nullen en enen: Digitaal speuren naar degradaties," EOS Wetenschap 2020 https://telin.ugent.be/~sanja/Papers/LamGods/078-081%20VERFANALYSE%20VANEYCKSP.pdf
[5] A. Pizurica et al., "Digital Image Processing of The Ghent Altarpiece," IEEE Signal Processing Magazine, vol. 32, no. 4, pp. 112-122, July 2015 https://telin.ugent.be/~sanja/Papers/LamGods/IEEE-SPM-2015